721Land launches a small interactive NFT Tiger Year, Tiger Explosions, the first collaboration between artist Cai Guo-Qiang and his daughter Cai Wen-You.
For decades, contemporary artist Cai Guo-Qiang has been internationally acclaimed for his unique gunpowder art and large-scale installations.
In 2022, on the occasion of the Year of the Tiger, Cai Guo-Qiang and his daughter Cai Wen-You collaborated for the first time to create a small gift for an important "tiger" in their life:
Wu Hong Hong is Cai's wife and Wen-You's mother. The father-daughter duo created the interactive Tiger Year, Tiger Explosions NFT, which will launch on Hong Hong's birthday, April 26th, collaborating with 721Land.
While the work was conceived in the hands of these two artists, it calls for collectors' input to bring it to maturity.
After collectors enter their birthdays on 721Land's website, different birthdates will trigger different dynamic visual effects of the "golden tiger," including nine blessings for collectors whose birth years fall on tiger years and one blessing for all other collectors.
The birthdates of all collectors will be recorded directly on the blockchain of the artwork and circulated in perpetuity.
If a collector's birthday does not fall on a tiger year, after entering their birthdate, the golden tiger will explode three times. Following these successive explosions, the tiger's golden rays will shine in all directions, "unleashing tiger power."
For collectors whose birthdays fall on a tiger year, the golden tigers in their artworks will explode and melt into a brilliant golden liquid after entering their birthdates.
"Tigers" born in different years will receive different blessings for this year. The different ages of "tigers," ranging from 0 to 96 and beyond, will result in different blessings, such as: Grow strong like a tiger; Elevate the body and mind; May you grow wings, amplifying your power; Soar to new heights, like a great bird; Unbridled progress, like a rising sun; Eternal blessings of luck; May all your wishes come true; May you stay happy, safe and sound; Endless happiness and longevity.
For collectors of this NFT who were born in a Year of the Tiger, owning this work symbolizes savoring a piece of good fortune and receiving blessings.
Once this Year of the Tiger is over, on the first day of the Lunar New Year in 2023, the golden liquid will automatically revert to the image of the golden tiger, symbolizing "the passing of bad luck."
Inspired by tigers, gold, and their humanistic connotations, this NFT's design originated from the Tiger Year red envelope designed by Special Special, a creative platform founded by Wen-You. Tiger is a brave and fierce Chinese zodiac sign, and gold gives off a steady and splendid feeling.
The ancient Chinese theory of the Five Elements professed, "fire produces earth, earth bears gold, and gold collects water." Gunpowder, known in Mandarin Chinese as fire medicine, and gold have their origins in alchemy.
The history of alchemy persists throughout the history of currency transactions–from the usage of ancient gold and copper coins to modern traditional financial systems to contemporary blockchain and encrypted tokens.
Cai Guo-Qiang is often referred to as the "contemporary alchemist for his unique gunpowder art.
Against this background, the Tiger Year, Tiger Explosions NFT combines "explosion" and the melting of the golden tiger through alchemy, tempering, generating, and restraining the fierceness of the tiger from achieving a balance of fortunes in the year of the tiger and driving away any lurking evil spirits or disasters.
"It was a great honor to collaborate with Mr. Cai and Wen-You. Through this collaboration, we hope to offer a unique NFT artwork, allowing collectors to experience this work's interactive and immersive nature through the 721Land platform.
The spirit of innovation and exploration of these two artists aligns well with the philosophy of 721Land. We also hope to share with everyone aspects unique to Chinese culture and the familial warmth and affections embedded within Tiger Year, Tiger Explosions.
This work presents an innovative form in the NFT space, bearing precious thoughts and blessings from Cai and his daughter." ––Vicky Yu, Founder of 721Land
"Compared with my other NFT experiments, Tiger Year, Tiger Explosions is more about sharing love between family members; I am infinitely blessed to be able to collaborate with my daughter. I invite collectors to view this NFT as a little gift for the Year of the Tiger and pass on this warmth to their loved ones." –– Cai Guo-Qiang.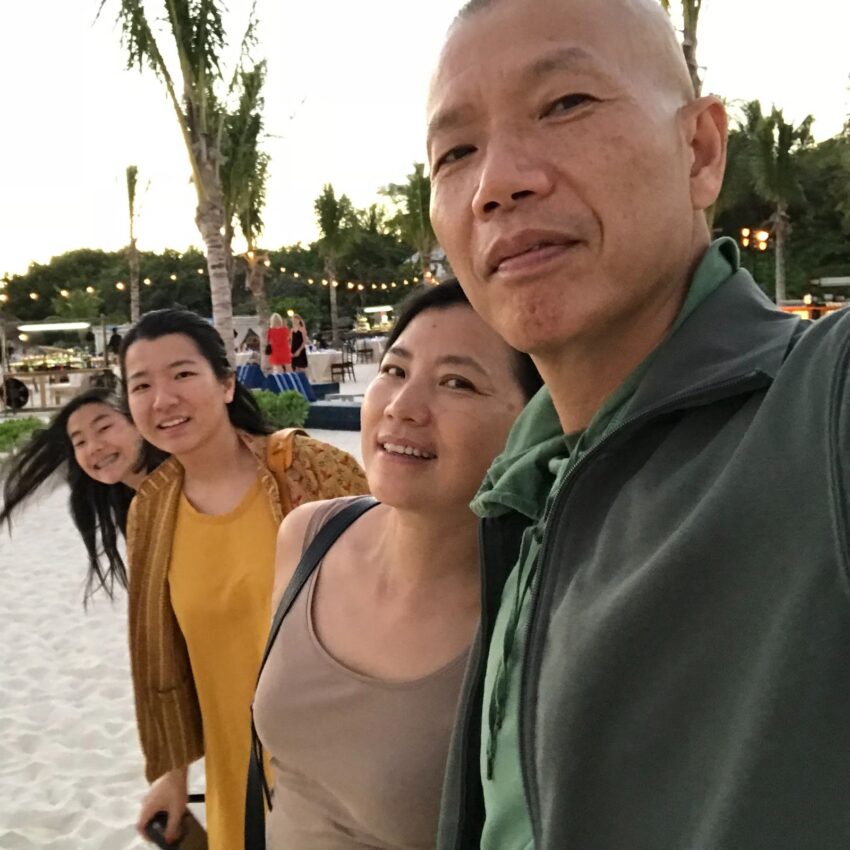 One's birthday is like their private code. Once entered on the platform, the collector's birthdate will be permanently imprinted on the blockchain.
This way, the NFT connects collectors with the artists as collaborators, coupling them with the natural cycles of life, breathing into technologies such as NFTs and blockchains, a novel inheritance encompassing humanism and history.
About 721Land
721Land is a platform centered around the Metaverse for creating and trading NFTs. The platform derives its name from the "golden standard" ERC 721. In 2017, ERC 721 was established as the standard for non-fungible digital assets (non-fungible tokens/NFTs), with each token possessing unique properties.
721Land was founded with enthusiasm and faith in the NFT community and features attractively low transaction fees. 721Land showcases the beauty of NFTs by collaborating with important artists.
It aims to build a community-based ecosystem and provide users with an immersive and ever-extending experience while emphasizing sustainability, connectivity, and self-growth.
In order to enhance the user experience of 721Land, the platform also created an NFT Hall for users to enjoy. Users are able to check out the 721Land hall in the Crypto Voxels metaverse using these coordinates.
About Wen-You Cai
Wen-You Cai (b.1989) is a self-identified "reluctant artist" and founder of Special Special, a New York-based creative platform that presents art objects to be touched, used, and played within all facets of life.
As a Tokyo-born, New York-raised Chinese woman, her cross-cultural, often confused, identity has been infused in all areas of her creative endeavors, as portrayed in her photography and curation.
She frequently collaborates with artists and designers to seek curiosities beyond the conventional realm of art. She has authored a memoir titled When You Make No Art documenting her experience growing up in museums worldwide and a photography book Rooster Tiger Sheep by Snake, featuring photographs of her family taken over the span of twelve years.
She received her BFA from Rhode Island School of Design and her MA from Goldsmiths College, University of London.
About Cai Guo-Qiang
Cai Guo-Qiang was born in Quanzhou, Fujian in 1957. In the early 1980s, he was trained in stage design at the Shanghai Theatre Academy. From the end of 1986 to 1995, he resided in Japan.
Grounded in the conceptual foundations of eastern philosophy and contemporary social issues, his artworks span multiple artistic mediums, including painting, installation, video, and performance art.
His often site-specific artworks adapt to local conditions, interpreting and responding to the local culture and history as well as establishing a dialogue between viewers and the larger universe around them.
His famed explosion art and installations are imbued with a force that transcends the two-dimensional plane to oscillate freely between society and nature.
Cai has received many important awards, including the Golden Lion at the Venice Biennale in 1999 and the Hiroshima Art Prize in 2007. In 2012, he was honored as a Laureate for the prestigious Praemium Imperiale, known as the "Nobel Prize of the Art World," in the painting category.
That same year, he was awarded the first U.S. Department of State Medal of Arts. Cai also served as a member of the core creative team and as the Director of Visual and Special Effects for the opening and closing ceremonies of the 2008 Beijing Summer Olympics.
He recently served as the Director of Visual Effects and Fireworks for the opening and closing ceremonies of the 2022 Beijing Winter Olympic Games.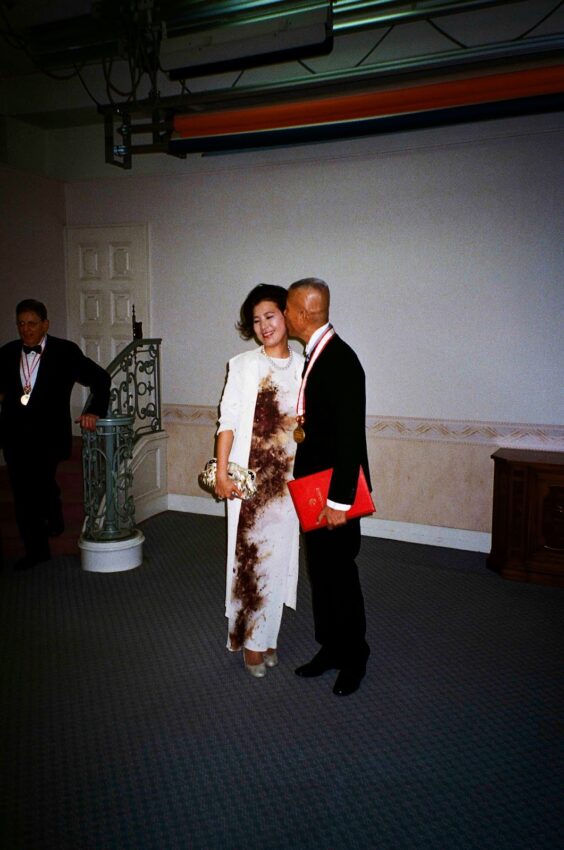 For the past three decades, Cai Guo-Qiang has held numerous solo exhibitions in major art museums worldwide, including the Metropolitan Museum of Art in New York in 2006 and his retrospective at the Solomon R. Guggenheim Museum in New York in 2008.
In 2015, Cai realized about Sky Ladder's explosion event in his hometown of Quanzhou, Fujian. The artwork became the centerpiece of an eponymous documentary directed by Academy Award winner Kevin Macdonald and globally distributed on Netflix.
In recent years, he has embarked on his Individual's Journey Through Western Art History —a series of exhibitions held in world-renowned museums, including the Pushkin State Museum of Fine Arts (Russia, 2017), Museo del Prado (Spain, 2017), Uffizi Galleries (Italy, 2018), National Archaeological Museum of Naples and Pompeii Archaeological Park (Italy, 2019), and the Solomon R. Guggenheim Museum (the USA, 2019).
From December 2020 to February 2021, Cai held his exhibition Odyssey and Homecoming at the Palace Museum in Beijing, marking the first solo exhibition of contemporary art in the museum's history.
In July 2021, Odyssey and Homecoming traveled to the Museum of Art Pudong in Shanghai as one of its inaugural exhibitions, where it will remain on display until April 5, 2022.
In July 2021, Cai was commissioned by the Rockbund Art Museum in Shanghai to create his first NFT, Transient Eternity—101 Ignitions of Gunpowder Paintings, to mark the 10th anniversary of the museum's establishment.
The NFT was jointly launched with TR Lab, and its virtual charity auction set the record for the highest NFT sale from a non-crypto-native artist, realizing a total of 2.5 million USD.
The proceeds were donated to support the Rockbund Art Museum in Shanghai and the Cai Foundation in New York.
Cai has lived and worked in New York since 1995.
The post 721Land Launches a Small Interactive NFT Tiger Year, Tiger Explosions appeared first on BeInCrypto.