Blockchain Gaming: Exciting New Innovations After a Fumbling Start
Blockchain gaming has come a long way since its fumbling start. Here are the exciting things that are coming, according to Don Norbury, Head of Studio at Shrapnel.
Ralph Baer's 'Brown Box', Atari's 'Pong', Sega Genesis, Playstation, Xbox Live, the advent of online gaming – the list goes on and on of important milestones in the development of the video game industry over the years. All of these projects and products contributed something different to the evolution of gaming, but they all had one thing in common: they pushed the boundaries of innovation.
Since its modest beginnings, the gaming industry has consistently evolved and changed shape through technological innovation. At its best, this enhanced what players already love about gaming – community, exciting world-building, and immersive gameplay. At its worst, over-complicated and poorly integrated technology destroys the gaming experience and drives players away.
The rise of blockchain gaming is a controversial and ever-developing recent example of innovation in the gaming space. Evangelists have always pushed the potential of blockchain to deliver new, fun and enhanced experiences to players. But early blockchain or crypto games have failed to live up to this billing and been derided by most traditional gamers.
This is largely due to the first blockchain games' fixation on the features of monetization and neglect for production values and gameplay. Put simply, many early crypto gaming projects forgot the fundamental fact that it's exciting world-building and immersive gameplay that attracts players to gaming.
Blockchain gaming missteps
Missteps made by early projects in the Web3 space do not mean that blockchain is without value for gaming. These missteps have provided fantastic insight and, in fact, blockchain still has great potential to transform the gaming industry and enhance player experience. Don't just take my word for it, this potential is clearly reflected in the recent trend of game industry veterans making the move to work on blockchain.
Recently the Japanese gaming giant Square Enix sold $300 million worth of intellectual property tied to major franchises "Tomb Raider" and "Deus Ex." This is alongside a number of its foreign studios – in favor of funding its blockchain initiatives.
Attracted by the possibility of the technology to facilitate features like community participation, true ownership, and interoperability, many high-caliber developers with proven track records in traditional gaming are now working on Web3 projects. Their aim is not simply to shoehorn crypto payment infrastructure into existing game models. But rather, to maintain the essence of what players already love about gaming and create a whole new genre of top-quality games that are enhanced by the features enabled by blockchain.
Blockchain gaming goals
In these top-quality games on the horizon, the goal is for the underlying foundations of blockchain to be invisible. Instead, the player will enjoy an AAA gameplay experience. The Web3 technology will work in the background to enable important features and enhance the gaming experience. The first projects to successfully achieve this smooth integration of top-quality gameplay and blockchain-enabled features will be a key milestone in the history of the video game industry. They will offer a truly novel experience to gamers.
This novel experience is clear from the very outset of a Web3 project, as the decentralized nature of the technology allows for far more community participation in the evolution of games. Enabling voting on in-game item development, map creation tools, game functions and innovations, community members have the capacity to get involved in different aspects of the game ahead of its launch. With its egalitarian and communal ethos, blockchain allows game developers to open up the game creation journey to their communities, transforming the traditional player-studio relationship.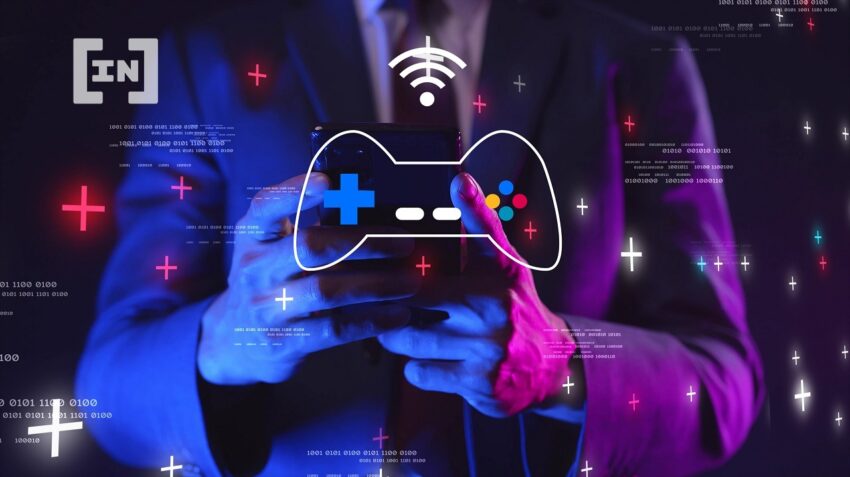 Empowering players
Blockchain can also enable top-quality games to further empower players by facilitating true ownership of in-game assets. Unlike traditional games, where players' assets exist solely within the game ecosystem itself, blockchain enables players to attach their possessions, like weapons and skins to an on-chain identity that is immutable, transferable, and valuable. This allows the player to get real rewards for their items in a way that they have never experienced in traditional AAA games.
Furthermore, recording game items on the blockchain also has the added benefit of helping to create a backstory for every item in the game. For example, a player would be able to pick up a weapon and tell who exactly had used it before them, who had created it and how it was won. This adds more significance to every item in the game and builds an extra layer of storytelling to the gameplay experience, accentuating what players already love about gaming.


Web3 and virtual worlds
Perhaps most revolutionary though, Web3 allows the next generation of games and virtual worlds to be built with interoperability as a core tenet. Rather than hold players inside walled gardens, the virtual worlds that comprise the open Metaverse will empower players to own their identity and take their digital assets wherever they go. These open economies will be larger and more durable than any closed economy game that we've seen yet, with players deeply invested in their assets and driving innovation as co-creators / co-owners of the world around them.
The prospect and potential of these blockchain-enabled features makes this a really exciting moment for the industry. However, it's clear that Web3 gaming developers still have a long way to go to prove to traditional players that they can successfully integrate blockchain and maintain an AAA quality of gameplay.
Now backed by industry veterans with the knowledge and skills to create thrilling and enjoyable games, blockchain holds great promise as one of the next major gaming evolutions. In years to come, we will inevitably look back at the early top-quality blockchain games as a key milestone in the gaming industry's development.
About the author

Don Norbury is the Head of Studio at Shrapnel. A gaming industry veteran from genre-defining franchises like Star Wars, Indiana Jones, Bioshock, Sunset Overdrive, and Crackdown, Don has redefined creative boundaries across platforms and player experience for over a decade. Don sees backend blockchain infrastructure in games as a natural industry progression for facilitating the kind of creativity and applications that Minecraft players are looking to age into. Shrapnel is the world's first blockchain-enabled moddable AAA first-person shooter game.
Got something to say about blockchain gaming or anything else? Write to us or join the discussion in our Telegram channel. You can also catch us on Tik Tok, Facebook, or Twitter.
The post Blockchain Gaming: Exciting New Innovations After a Fumbling Start appeared first on BeInCrypto.