DAOs are Still Growing Despite the Bear Market. Here's Why.
DAOs: The last couple of months have seen surprising growth for decentralized autonomous organizations (DAOs) amid an otherwise struggling crypto market, says Sheraz Ahmed, Managing Partner of Storm Partners.
Several platforms and protocols, including DAOMaker and Uniswap, have performed exceptionally well relative to current trends.
While the price increases are positive, there has also been increased community activity for many platforms. BitDAO, for example, has had a noticeable boost, with a sizable percentage of its community consistently voting on its recent barrage of proposals. These are promising signs for the ecosystem, which will undoubtedly play crucial roles in the resurgence of the overall crypto space.
Arguably one of the most innovative uses for blockchain technology, DAOs utilize smart contracts to automate processes that usually require a centralized authority. For example, rather than a board directing an organization's future, voting rights go to token holders who, in principle, have the organization's best interests in mind. In essence, they allow those invested the opportunity to dictate their direction in a relatively democratic manner. However, this isn't the case for every blockchain-based project.
DAOs: A Decentralized System
The original intention of many crypto pioneers was to create a decentralized, trustless system that would be easily accessible to anyone, anywhere. A system that puts the power back in the hands of the public by allowing them to voice their opinions and enforce their ideas through consensus. Since then, that particular principle has faced challenges as blockchain technology grows.
Many of today's blockchains are owned and operated by single entities that authorize who can join and participate in them. This is in stark contrast to the first blockchain, Bitcoin, which has no single owner or governing body, and anyone can join. All activity is transparent and recorded, but users can operate in total anonymity.
In some instances, there are benefits to using centralized blockchains. A centralized ledger can reduce vulnerability in heavily regulated industries like finance. Participants' identities are known, and their activities can be audited if necessary.
However, for many crypto enthusiasts, the anonymity of decentralization is one of the core principles of the community. For some, the emergence of exclusively controlled platforms signifies that the industry is straying away from its core. The concentration of power that can occur in a centralized entity is a cause for concern as it can lead to a lack of oversight. Indeed, this was a critical factor in the financial crisis of 2008 which led to the demand for open-source decentralization.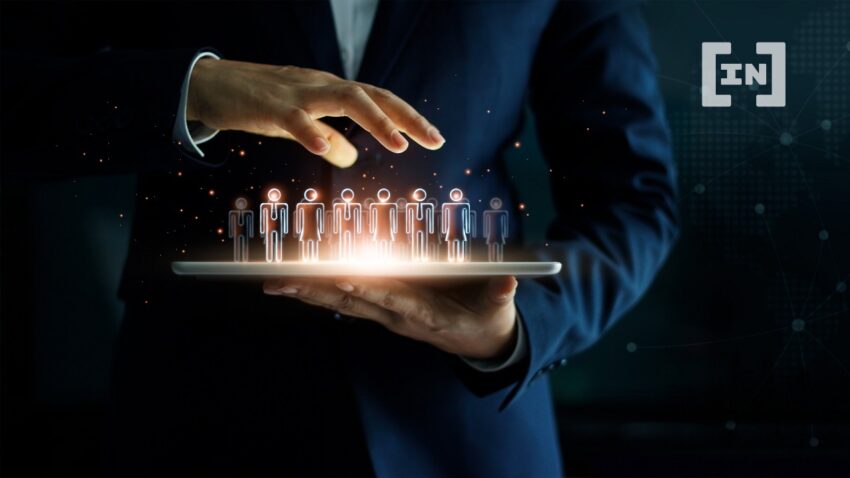 Not All is Lost
There seems to be some hope, however, as recent trends show considerable growth for DAOs. This is a good sign for the entirety of crypto as they present some of the best opportunities for mass crypto adoption.
Investment DAOs, for example, are potentially transformative as they remove the need for venture capital firms and traditional models. They are easily accessible to entrepreneurs, startups, and even the smallest investors, removing the exclusivity associated with investments.
Grants DAOs operate similarly and cater to new projects. Investors place funds in a pool used to invest in DeFi projects. Members receive governance tokens, allowing them to vote on funds allocation, and which projects receive the funds in the first place.
DAOs and Their Other Uses
Alongside their host of uses in DeFi, DAOs are also being utilized by builders in other sectors. In metaverse gaming, players can vote on updates and improvements to the game. Decentraland, for example, lets members decide on changes to the ecosystem. According to their website, "Through the DAO, you are in control of the policies created to determine how the world behaves: for example, what kinds of wearable items are allowed (or disallowed) after the launch of the DAO, moderation of content, LAND policy, and auctions, among others."
The control this offers gamers could revolutionize the entire industry and forever transform how games are played and developed.
Decentralized autonomous organizations have seen rapid popularity growth since their 2016 inception, and their relatively positive current performance shows that they are still on the rise.
Despite crypto's performance in recent months, there is still a demand for the empowerment provided by decentralized. The recent growth shows that many are still committed to participating in the building process. This is especially important during a bear market when builders and users must collaborate closely to develop the next generation of blockchain solutions.
The appeal of DAOs comes from their ability to replace centralized governance and traditional investment groups. They bring investors closer to the projects they are involved in and are vital for the industry's future success.
About the Author

Sheraz Ahmed has advised hundreds of organizations on the implementation of modern practices to further their business objectives. As the Managing Partner of STORM Partners, an all-in-one solution provider, and as the Co-Executive Director of the Crypto Valley Association, he drives growth, collaboration, and integrity across the global blockchain ecosystem.
The post DAOs are Still Growing Despite the Bear Market. Here's Why. appeared first on BeInCrypto.