Elon Musk Accused of Affair with Sergey Brin's Wife at Art Basel Miami
Elon Musk, crypto enthusiast at large, has been accused of having a canoodle with Mrs Google – the wife of Sergey Brin, Nicole Shanahan.
Brin is an American computer scientist who co-founded Google with Larry Page.
The story was broken by the Wall Street Journal, followed by a tweet by Tabloid newspaper the New York Post, dated the 25th of July, 2022.
While the gossip magazine claims the situation was an "affair", like Rachel and Ross from Friends, Brin and his wife were "on a break" – separated but still living in the same house.
In the same month of Art Basel Miami, Musk and his musician ex-girlfriend Grimes welcomed a baby girl via surrogate. Grimes is also an artist who has had massive success with her NFTs.
Art Basel Affair
Art Basel Miami is famous for making NFTs the star of the show at a crossover between digital and physical art – a phygital experience.
The art auction house Christie's hosted an invite-only exhibition in partnership with nft now and OpenSea. The "Gateway exhibition" showcased a labyrinthine network of rooms, depicting artwork from 34 NFT artists.
The event also hosted a green an NFT marketplace by using Algorand to mint the NFTs.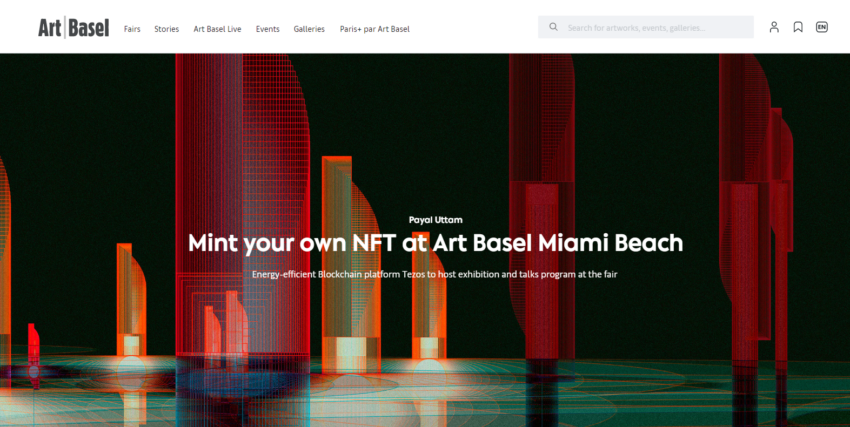 Elon Musk and Sergey Brin No Longer Friends
Sergey Brin filed has now filed for divorce from his wife citing irreconcilable differences. Musk and Brin have been friends for years. Brin invested $500,000 in Tesla at the peak of the financial crisis. 
Brin is the world's 7th richest man, with $93b in the bank. Musk is assumed to be worth $253.4b, making him the richest man in the world.
Musk is an accidental cryptocurrency influencer. His comments about cryptocurrency, mainly on Twitter, are followed religiously by his fans. One comment about a cryptocurrency like Dogecoin can have a positive impact on the price of DOGE within hours.
The latest romantic skirmish has hit Musk while he tries to back out of a deal to buy Twitter.
Got something to say about Elon Musk, Sergey Brin, NFTs or anything else? Write to us or join the discussion in our Telegram channel. You can also catch us on Tik Tok, Facebook, or Twitter.
The post Elon Musk Accused of Affair with Sergey Brin's Wife at Art Basel Miami appeared first on BeInCrypto.