ETH Price Prediction: CoinMarketCap Says Above $2000 by End of Month
ETH Price Prediction: The CoinMarketCap community remains optimistic about the price of Ethereum (ETH) and estimates that by September 30, 2022, the asset will trade above $2000.
Investors are waiting for the update of the network's consensus test, which will move from Proof-of-Work (PoW) to Proof-of-Stake (PoS). These investors are currently trying to predict the future movement of ETH.
CoinMarketCap's cryptocurrency community has made optimistic predictions for ETH using platform price estimates. They predict that by September 30, 2022, Ethereum will be trading at $2,102, which is nicely above the current asset price of $1,585.
ETH price prediction: Experts divided
Crypto analyst Rekt Capital suggested via his Twitter account that ETH may be forming a Lower High, in an attempt to mimic what happened in 2021.
The CEO of cryptocurrency investment firm Galaxy Digital, Mike Novogratz, recently said that Ethereum is the company's preferred trade asset due to the Merge's impending upgrade.
The co-founder of crypto lending platform Nexo, Antoni Trenchev, acknowledged the possibility of Ethereum's price going up. But he said it will depend on the initial success of the update.
A Bloomberg Intelligence report published in early August said the Merge would act as a catalyst to propel Ethereum to become an "institutional-level global asset."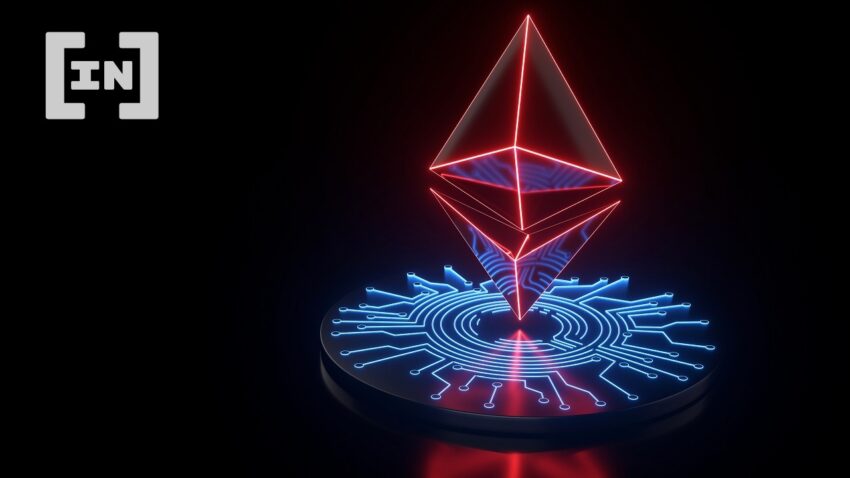 CoinShares' chief strategy director, Meltem Demirors, went the other way and suggested that the macro environment could prevent new capital from going into Ethereum. Demirors said that investors are avoiding risks due to the uncertainties surrounding the post-Merge environment.
As a result, money in the industry was invested in options rather than direct exposure. Overall investors are confident and optimistic about the Ethereum Merge update.
What is not helping confidence is the macroeconomic background, which is dividing opinions and hinders a more assertive analysis of the short-term movement of the asset.
Got something to say about an ETH price prediction or anything else? Write to us or join the discussion in our Telegram channel. You can also catch us on Tik Tok, Facebook, or Twitter.
The post ETH Price Prediction: CoinMarketCap Says Above $2000 by End of Month appeared first on BeInCrypto.