Polkadot: What Web3 Platforms can Learn From the Multichain Network
Polkadot: Web3 and blockchain projects are taking a hard look in the mirror as the crypto winter passes through every corner of the industry, says James Wo, Founder and CEO of Digital Finance Group.
Despite this, Web3 has a stark advantage over other crypto sectors: It's working toward a concrete goal, which is the complete update of the modern internet as we know it. In that sense, projects truly focused on Web3 are working on technology rather than price action.
There is a push forward the technological backbone of the revamped internet. As such, many up-and-coming blockchains are trying to address interoperability.
Imagine not being able to use Google or another search engine to browse the web. Of course, some of us don't have to imagine that because it's how the early days of the internet worked. In simple terms, this is why interoperability is crucial. How can we build the infrastructure of the new internet if blockchains can't seamlessly communicate with one another?
The next, Web3 version of Google – whatever that might look like – can't happen today. This is because there is no standardization when it comes to transmitting data, leaving blockchain networks operating as isolated networks. However, the Polkadot multichain network has considered this challenge imperative and offers a model for others looking to do the same.
Polkadot: Embracing community and quality
In the early days of Web 1.0 and Web 2.0, vibrant developer communities drove the creative energy that empowered the internet to change every aspect of modern life. That energy gave us things like Google, Facebook, Spotify, and Uber.
Unfortunately, many Web3 projects do not nurture this staple of internet culture and tech application. They instead choose to go full speed ahead on expansion and monetization before getting off the ground. An interoperable framework would help change that.
By design, parachains are well equipped to position Polkadot at the forefront of interoperability. As they share a common environment based on trustless interactions, parachains remove the need to build new blockchains from scratch. Moreover, according to the data from Messari, Polkadot boasts the second most active developer community, following Ethereum. This could very well be traced to its relative ease of use. This allows Polkadot's parachain technology to comprise a unique blockchain architecture that taps into the gold mine of developer communities.
Polkadot Developer communities
In the first half of 2022 alone, Polkadot's ecosystem maintained a monthly average of 11 thousand developer activities. This is an impressive feat compared to larger yet more complex networks like Substrate. That being said, the power of Polkadot's existing community counts just as much beyond just putting numbers on the board.
Though most people would think of Solana or Avalanche as having a more active community, Polkadot's roster of projects sets the bar for project quality and quantity. For example, according to  Polkaproject, some of Polkadot's top projects develop parachains on Layer 1, an undertaking that would be much more complex on all other networks. As Polkadot grows, the number of parachains is expected to double from 21 to 41 by February 2023.
The network shows its capabilities to foster spaces that echo the values of Web 2.0 developer communities. Additionally, Polkadot's sister chain Kusama serves as a testing ground for innovative projects to fine-tune potential issues before being integrated into its central chain, allowing for experimentation and innovation to flourish.
Staying steady as tides change
As Polkadot solidifies its community, taking its technology to the next level of adoption requires scaling to support a broader application. For more mainstream appeal, this could take shape in the form of an app or program that encourages greater active participation.
An example of this could follow a path like STEPN, a Solana-based lifestyle app that combines the competition of fitness trackers with Web3 gaming. Although, as it stands, STEPN's total usership hovers close to a million and has broken a threshold of 800 thousand daily active users, a solid conversion rate that likely includes blockchain newcomers.
Despite a relatively slower launch, Polkadot's active mainstream parachains already perform extraordinarily, with a Total Value Locked sitting at over $1.5 billion. Successfully laying down early community roots like this shows the potential of Polkadot's ecosystem-building approach to expand. Other prominent networks may have grown faster, but snowballing and fixing issues later is not always the most effective route to sustaining a stable blockchain Web3 environment.
Scaling at high speed is certainly impressive but can cause significant roadblocks that prohibit smooth operations, ultimately impacting a wider user network while a project works out the kinks. Thanks to XCM, an inter-chain messaging format that solves pain points in cross-consensus network communications, Polkadot could immediately address operational impacts resulting in over $63 million in cross-chain transactions.
Looking back on the last two crypto bull market waves from 2017 to 2021, the running themes centered on mainstream support, capital investment in crypto, and technological developments. It's hard to think of now, but the next bull market will emphasize interoperability as the main driving force in building a consolidated Web3. The projects most equipped for this shift are ETH 2.0, Cosmos, and Polkadot.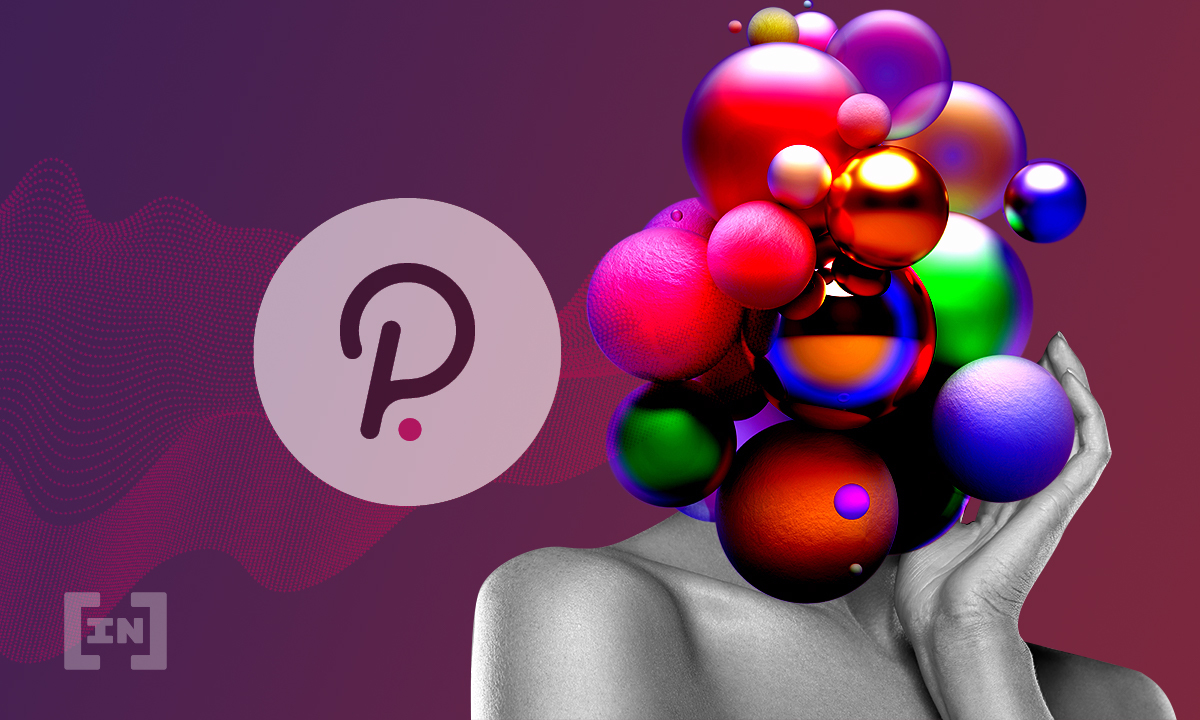 Polkadot Vs Cosmos
Alongside Polkadot, Cosmos is another network focusing on interoperability, building a network for interconnected apps and chains to thrive. Polkadot does have more validators than Cosmos, and a higher level of security in operations. But Polkadot and Cosmos do share a similar ethos and concrete developments to ring in the era of interoperability as complete cross-chain environments.
As the bear market churns out unsustainable projects, it's necessary to highlight developments and communities that are pushing towards a solid blockchain-based Web3 resurgence. A network of small, separated networks and projects is not the right path toward building this reality. It will only result in a limp, broken infrastructure. Polkadot is proving to be one of crypto's crucial components and continues to set the standard for blockchain innovation going forward, helping realize the vision of a truly decentralized and interoperable blockchain internet.
About the Author

James Wo is the Founder and CEO of the Digital Finance Group. James is an experienced entrepreneur and investor in the digital assets space who founded DFG in 2015, where he oversees $1 billion worth of digital assets. He is an early investor in companies like LedgerX, Coinlist, Circle, and 3iQ. James is also an early investor in and supporter of the Polkadot and Kusama networks. He contributes substantially to the ecosystem through capital allocation, and donations and he actively supports the Parachain Auctions. Additionally, James serves as the Board and committee member of the Chamber of Digital Commerce at UAE Licensed Matrix Exchange. 
The post Polkadot: What Web3 Platforms can Learn From the Multichain Network appeared first on BeInCrypto.