White hate hackers: Not all hackers are bad, says Dima Dimenko, Co-Founder of 111PG. In fact, ethical hackers – the white hat hackers – benefit the crypto market. And, they are needed, considering that in just the first quarter of 2022 alone, internet users experienced about 18 million data breaches.
White Hat Hackers: Who Are They?
Let's first figure out who hackers are in general. These people breach into the system for their own benefit or on order.
White hat hackers are those who fight from the other side. Their main task is to make the system as secure as possible. They are experts in cyber defense who develop protection systems against other hackers and their attacks.
Whitehats, as a rule, work anonymously. Clients usually find them online or through networking. Although, sometimes white hat hackers can be staff members of large companies that manage a lot of data, in the banking or social networking sectors, for example.
You've probably heard of the bug bounty process when the company orders hacking to evaluate the system's protection level. This is probably the most famous thing white hackers do. But they can perform routine system monitoring as well.
White Hat Hacker Community: What we Know
Hackers, whether black or white hats, maintain maximum anonymity. Hence, it is tricky to talk about their communities. It can be one person or a whole team. So, even if you find a white hat hacker community online, you can't know exactly who and how many individuals are working on your system's security.
Most often, hackers are found through acquaintances. Of course, there are still various forums, but this is already quite an old story. You can use Telegram channels as well. But every year this sphere becomes even more anonymous.
In addition, there are also outsourced CyberTech projects. It is difficult to call them "white hackers" because their main task is the development and adjustment of security systems, and white hackers are specifically searching for weak points in these systems.
It is also worth noting that hackers can change their activity direction: they can be both white and black hats. This is usually individual performers. Communities, most often, don't change their course.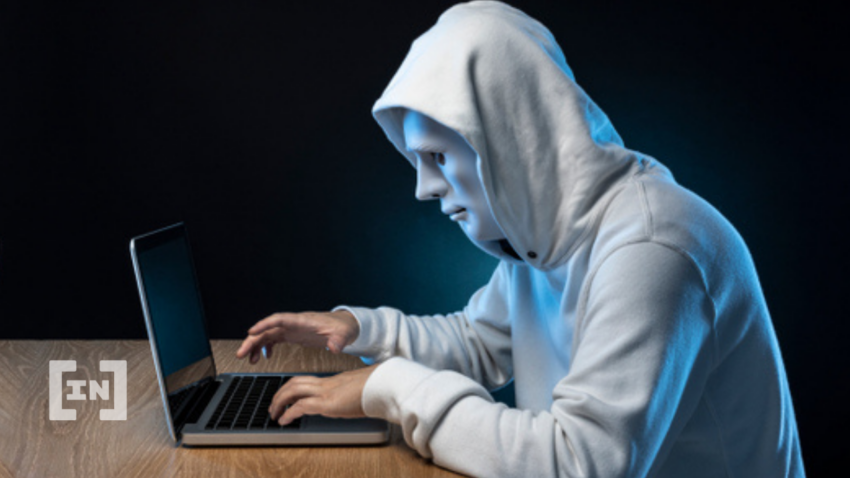 Who's Responsible for Vulnerabilities in Crypto Projects
We often hear that blockchain offers an advanced security level. Yet, we constantly see news about stolen cryptocurrency and wallet hacks. Recently, hackers cleaned out about 8,000 digital wallets worth more than $5 million. So, what's going wrong?
Take, for example, the Linux system. It's open-source and publicly available; anybody can modify it. The difference between the first system's version to the modern one is enormous. The blockchain is no different.
Since the launch of Bitcoin in 2009, the system has been improved and is becoming more complex and comprehensive. We are currently in the early stages of crypto technology development, and this space is dynamically changing. Because of this, new problems, challenges, and tasks constantly arise.
It's hard to say that someone is to blame for the vulnerabilities. Of course, there are cases with a human factor like phishing, but they are rare. The main problem is that black hat hackers usually develop their hacking systems faster than the market, and then whitehats find them.
So, for now, it's a constant battle. But it benefits everyone as it contributes to technology development. Blockchain has three main areas: security, speed, and decentralization. And while this innovation is evolving, all these areas cannot be outstanding simultaneously.
White Hat Hackers: How They Benefit the Crypto Industry
The main goal of white hat hackers in the crypto industry is the same as in any other. They make the systems safe for users and the market fair for all participants. All information systems have their shortcomings, especially if it is related to assets. People are very sensitive about money, and no one wants to lose it.
Whitehats serve as threat-removal agents in the crypto market. They conduct stress tests to look for malicious software, detect potential holes in the system through pen tests, or even deliberately carry out DoS or DDoS attacks. Thus, they increase the crypto market's security level.
We are moving towards a new Internet era known as Web 3.0 and a completely digital world. The crypto space is one of the integral components of this process. That's why white hat hackers do an important job to make the market fair, speeding up the full-fledged emergence of web 3.0.
About the author

Dima Dimenko is the Co-Founder 111PG. Dima is an expert in cybersecurity, crypto and blockchain technology. He became interested in cryptocurrencies back in 2011, when not many people knew about the digital economy. He started to work actively in this sphere in 2017. Dima is a co-founder of the 111PG project, which protects tokens during placement on exchanges. The team has already successfully defended more than 30 different projects worth a total of $5 million. 
Got something to say about white hat hackers or anything else? Write to us or join the discussion in our Telegram channel. You can also catch us on Tik Tok, Facebook, or Twitter.
The post White Hat Hackers: Who are They? And Why do we Need Them? appeared first on BeInCrypto.